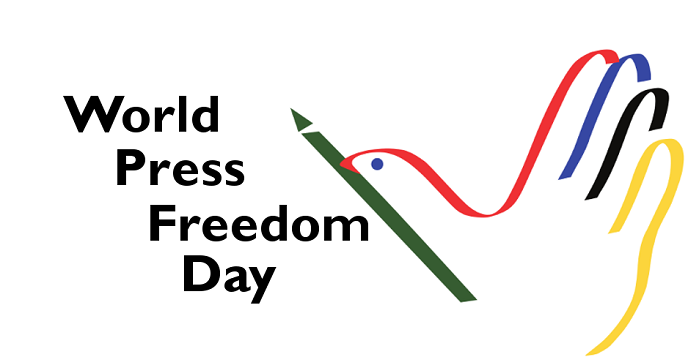 World Press Freedom Day: Panos calls for more coordination in defense of freedom of expression
Lusaka, May 3, 2023 – Today on the occasion of World Press Freedom Day (WPFD), Panos Institute Southern Africa calls on governments, media actors, civil society and other stakeholders to uphold the fundamental principles of press freedom, and create an enabling environment for the enjoyment of the right to freedom of expression in Southern Africa.
World Press Freedom Day is commemorated every year on 3rd May to recognise the importance of freedom of the press, and to urge different stakeholders to play their part in creating an environment where the media can freely play its role. This year's WPFD is being commemorated under the theme: "Shaping a Future of Rights: Freedom of Expression as a Driver for All Other Human Rights". This theme highlights the importance of freedom of expression in promoting and protecting the enjoyment of all other human rights.
This WPFD commemoration is yet another reminder that freedom of expression is a fundamental human right and an essential ingredient for inclusive participation in shaping the development agenda. It is therefore important for all stakeholders to play a part in defending, promoting and upholding the principles of press freedom, protect journalists' safety, and create an enabling environment for free and independent media. Only then can we guarantee that freedom of expression remains a driver for all other human rights and contribute to shaping a future of rights for all.
A free and independent media is the heartbeat of any democracy as it reports on issues of public interest without fear or favour, holds those in power accountable, and facilitates public participation in decision-making processes. A free and independent media also informs and educates citizens on their rights, and provides them with an accessible and effective platform for speaking truth to power. However, media freedom remains under threat in many parts of the world, including Southern Africa. Journalists continue to face harassment, intimidation, and even violence for simply doing their job.
The situation is further compounded by the absence or lack of implementation of access to information or freedom of information laws. We therefore call on all countries in the region that do not have access to information laws to expedite the enactment of such laws, using the model laws developed by the African Union and other bodies as a starting point. Those countries with access to information laws must improve their efficacy in the implementation of such laws, to facilitate the enjoyment of the right to freedom of expression, and allowing citizens to access and use public information of interest to them.
Panos is working with other stakeholders to advocate for the enactment of access to information laws, and creating an environment where all stakeholders work together to uphold the right to freedom of expression as an enabler for citizens' enjoyment of other human rights.
Issued by:
Vusumuzi Sifile
Executive Director, Panos Institute Southern Africa
Email: vusa@panos.org.zm