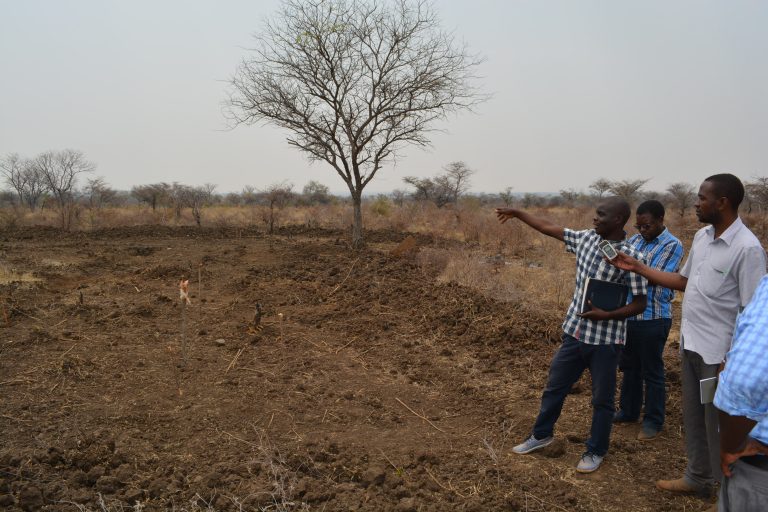 Lack of access to water, inputs hindering fish farming at community level
Kazungula, 02 November 2017:
Panos Institute Southern Africa is concerned that the lack of access to water and other inputs is hindering the sustainable adoption of fish farming at the community level in Zambia, especially along the Zambezi valley where most livelihoods depend on fish.
Panos is currently implementing a Deepening Community Based Natural Resources Management (CBNRM) project that among other things is promoting the adoption of fish farming as a way of making the fisheries sector more sustainable. Under the project, Panos is supporting communities in the Zambezi Valley districts of Sinazongwe and Kazungula to adopt fish farming as a way of mitigating against the effects of dwindling fish outputs in the Zambezi River and Lake Kariba. Some community members in the two districts have already constructed fish ponds, but they are struggling to make the ponds functional because of lack of access to water. The two districts are in agro-ecological Region One, which is too dry and villagers have to walk long distances to draw water. Although the two districts are along two of Southern Africa's biggest fresh water bodies: Lake Kariba and the Zambezi River, it is difficult for community members to find reliable water sources inland. The terrain also makes it difficult for them to draw water from the river or Lake, especially in Sinazongwe which is more hilly.
Water is the lifeline of any aquaculture activity. Without a stable supply of fresh water, it is very difficult to sustain a meaningful fish farming venture. Without water, these very commendable efforts by community members will go to waste. Panos therefore encourages the government and other stakeholders to compliment the efforts of communities who have embarked on start-up actions to fish farming, and support them to drill boreholes or draw water from water bodies like rivers and dams.
We also urge the government to support the community members to access other inputs such as fingerlings, pond liners and feed for different fish species. It is our hope that the recently launched Zambia Aquaculture Enterprise Development Fund will be used to address these hitches and reduce the burden for community members seeking to venture into fish farming. We appeal to the government to put in place the necessary systems to ensure that this fund benefits its true intended beneficiaries: the poor and marginalised.
Fish farming can boost the country's exports and increase foreign currency earnings. The sector also has potential to create employment, enabling the government to achieve its national development targets. It is therefore imperative that the government supports the adoption of fish farming at community level.
Issued By:
Lilian Saka Kiefer
Executive Director, Panos Institute Southern Africa
Email: general@panos.org.zm , Tel: +260978778148/9