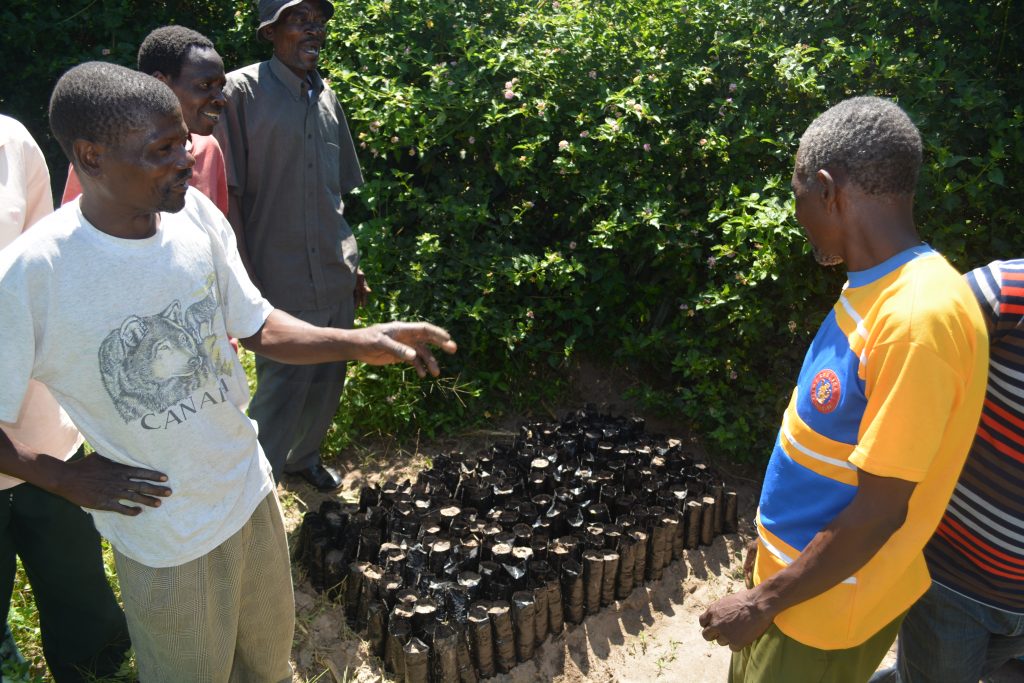 Community members call for increased government support to access tree seedlings
Katete, 08 September 2017: Community members in Kagoro, Keni and Yambani areas of Katete District in the Eastern Province are calling for increased government support for them to access seedlings of indigenous and exotic tree species that will enable them to arrest rampant deforestation in the areas.
In response to the massive deforestation and land degradation that has left most of the area bare and caused soil infertility, Panos Institute Southern Africa (PSAf) mobilised community members in the three areas and other parts of the district to take part in tree planting and conservation agriculture to replenish the environment. However, their efforts are being hindered by limited access to seedlings for indigenous tree species, and for agroforestry species like the Musangu tree.
With funding from Finland under the Civil Society Environment Fund Phase 2 (CSEF2), PSAf facilitated training of community members on sustainable environmental practices. Following the trainings, the community members have embarked on re-afforestation and agroforestry community initiates to reclaim the depleted environment. However, their efforts have hit a snag as most community members are failing to access seedlings.
The community members have expressed concern that this failure by the government to adequately provide seedlings is slowing their efforts to replenish the forest. The community members have demanded that the government provides sufficient seedlings for transplanting during the next transplanting season which starts in November.
PSAf therefore calls on the government to put in place measures to ensure that all places that are grappling with deforestation are supported with seedlings for re-afforestation. We further endorse the call by the community members for the government to also accompany this provision of seedlings with detailed extension information to strengthen their knowledge and skills in sustainable environmental management.
Issued by:
Lilian Saka Kiefer
Executive Director, Panos Institute Southern Africa (PSAf)
Email: general@panos.org.zm, Tel: +260978778148/9