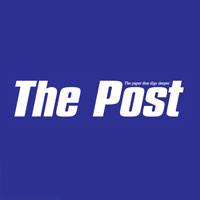 Zambia sending a wrong signal on rule of law and protection of fundamental freedoms.
Lusaka, 2 March 2017:
Panos Institute Southern Africa (PSAf) is concerned with the continued harassment of former editor in chief of The Post Newspapers, Fred Mmembe and his family by the state and its agents.
This continued harassment negates the positive strides made in the respect of fundamentals freedoms of the press, right to be heard in court and right to protection before the law. The liquidation of the Post Newspapers, which is purely a normal company matter as prescribed under the Companies Act Cap 388 should not lead to loss of lives, harassments of families by the Zambia Police and denial of fundamental rights of the citizens involved, such as the right to be heard.
PSAf is aware that that liquidation of the Post Newspapers was done under the provisions of the Companies Act which provides for a civil and well-structured liquidation of a business under the guidance of the courts of law.
However, the liquidation of The Post Newspapers has now spilled over to The Mast, currently being published by Oracle Media Publications. As we write, The Mast printer and other assets are being seized by State agents under the pretext that these belonged to the liquidated Post Newspapers.
These disturbing acts against press freedom, rule of law and right for a business to operate as identified above and many others that have occurred in relation to this liquidation leaves us with no option but to begin to worry that Zambia is on a warpath against independent media, critical minds and independent minded businesses.
PSAf therefore calls on the Zambian leadership including the President, His Excellency Mr. Edgar Lungu and the Chief Justice, Madam Irene Mambilima and the various line ministries within which these actions fall, to take interests in these acts being committed in their names and to ensure that rights of citizens and rights of businesses to operate are protected and the environment improved.
The former shareholders of The Post Newspapers, their workers and the former clients of the Newspapers need to be heard and their interests protected in ensuring the amicable resolution of these matter before the courts of law.
PSAf is hopeful that Zambia will quickly return to the respect of the rule of law and the entire constitution that protects the rights and fundamental freedoms of citizens.
Issued by:
Lilian Kiefer
Executive Director, Panos Institute Southern Africa (PSAf)
Email: general@panos.org.zm, Tel: +260978778148/9