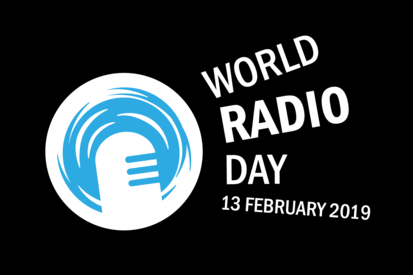 World Radio Day: Let's support community radio to advance Dialogue, Tolerance and Peace
Lusaka, 12 February 2019: To commemorate World Radio Day 2019, Panos Institute Southern Africa is appealing to different stakeholders to support rural based community radio stations to effectively advance dialogue, tolerance and peace in Southern Africa.
World Radio Day is commemorated every year on 13th February, to celebrate radio and how it shapes people's lives. Radio informs, transforms and unites us.. This year, the commemoration is under the theme "Dialogue, Tolerance and Peace".
Panos holds radio as a powerful and effective medium for bringing people together, amplifying their voices and supporting them to peacefully coexist and work together to drive development. This role is more pronounced for community radio stations, which in most cases provide the only platform through which people within a community engage and debate on issues, identifying solutions to local development challenges.
In all the communities where we work, we always make an effort to partner with the local community radio stations to amplify voices of the poor and marginalised. In our interaction with community radio stations, we have witnessed the numerous sacrifices that community media personnel have to make to generate and disseminate content. We have seen cases where these challenges have resulted reporters, producers or correspondents walking long distances to cover stories, radio stations failing to attract or retain qualified personnel because of financial challenges, and some stations being suspended by regulators for failing to meet certain statutory obligations.
Panos is concerned that the financial, technical and human resources challenges that community radio stations have to grapple with every day makes it difficult for them to effectively advance dialogue, tolerance and peace. We are of the view that unless different stakeholders step up and support community radio stations, a lot of their potential will remain unrealised. Community radio stations need support for them to undertake programming that brings community members together to advance a common developmental agenda.
We encourage different stakeholders – including government agencies and the private sector – to tap into the vast potential presented by the growth of community radio broadcasting in Southern Africa and provide financial and technical support for community radio stations to effectively advance dialogue, tolerance and peace. Any form of support can make a big difference for a community radio station.
We also encourage community radio stations not to be deterred by the challenges they may face, but to continue to provide a platform for advancing dialogue, tolerance and peace.
Issued by:
Lilian Saka Kiefer
Executive Director, Panos Institute Southern Africa (PSAf)
Email: general@panos.org.zm, Tel: +260978778148/9