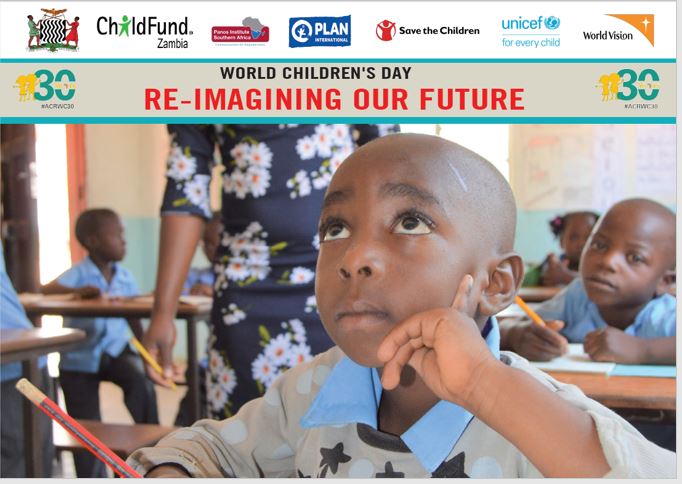 #WCD2020: Facilitate platforms for children to freely express themselves, participate in decision making
Lusaka, 19th November 2020: To commemorate World Children's Day, Panos Institute Southern Africa (PSAf) urges all stakeholders working with children in Southern Africa to facilitate platforms for children to freely express themselves, participate in decision making and their views given due weight to build a better future for them.
The World Children's Day (WCD) is commemorated annually on 20 November to promote international togetherness, raise awareness among children worldwide and improve the children's welfare among the UN member states. PSAf attaches great importance to the 20th of November, as it was on this date in 1959 that the United Nations General Assembly adopted the Declaration of the Rights of the Child. On the same date, 30 years later, the UN General Assembly adopted the Convention on the Rights of the Child on 20 November 1989.
At a time the world has been greatly devastated by the COVID-19 pandemic, with children among the most affected, the WCD2020 provides an opportunity to listen to the voices of the children on how best we can re-construct a resilient future. PSAf is confident that meaningful child participation will enable children to play a part in reducing the impact of COVID-19.
In line with the UNCRC's recognition of the media as important actors in disseminating information that advances children's rights, Panos is currently working with a number of mainstream and community media actors, supporting them to provide platforms through which children can express themselves and engage with other stakeholders. The media and other information actors have a responsibility to ensure that, as stated in Article 12 of the UNCRC, children have a platform to express their views freely, and their views given due weight.
We therefore, call on the different stakeholders including governments, bilateral institutions, civil society organizations, the private sector and the media to carefully engage and listen to voices of children as they share their thoughts and ideas on how to "Re-imagine and Reconstruct" their future, a better future in the post covid-19 pandemic period. We see it important for children to be involved in the whole process of reconstructing the future as this provides an integral requirement for the realization of a resilient world that respects the principles of transparency, accountability, participation and ownership.
Issued by:
Vusumuzi Sifile
Executive Director, Panos Institute Southern Africa
Email: vusa@panos.org.zm