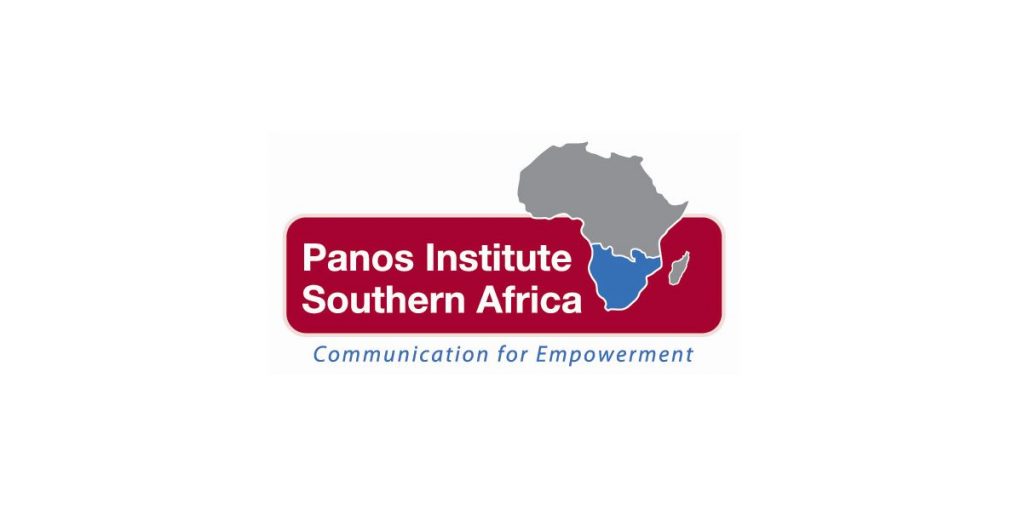 Terms of Reference: Consultancy to Develop a Training Manual for Women in Media
Overview
Panos Institute Southern Africa (PSAf) is part of the Open Spaces Zambia (OSZ) consortium being funded by USAID to implement a five-year project aimed at supporting an open and enabling environment in which the media, civil society, and activists provide accurate and impartial information that promotes participation, inclusion, and accountability. The project also aims at promoting digitally literate and cybersecure users and inclusive online spaces of engagement. Other members of the OSZ consortium and FHI360, Internews, MiSA Zambia, and the Bloggers of Zambia.
As part of the project, Panos plans to launch a broad training and mentoring program for female journalists to rectify the underrepresentation of women in media. This will build their leadership and ensure more stories are produced by, for and about women through: i) sensitizing editors and journalists to gender and inclusion issues in the journalism industry, and news content; ii) hosting special editorial leadership workshops for women and/or disabled journalists; iii) developing dedicated resources such as an online database of female leaders to be used by journalists, and an online database of female and marginalized journalists; iv) providing digital security trainings to female and disabled journalists; and v) organizing award ceremonies celebrating young women and disabled journalists' achievements.
To that effect, Panos plans to develop a media training manual for women in media
1.0 Objectives of the Assignment
The goal of the assignment is to develop a Training Manual for Women in the Media.
2.0 Scope of Work
In line with the above goal, the scope of work for this assignment will entail the following:
Conduct an in-depth situation analysis;
Conduct stock taking of existing materials
Identify the key areas that will inform the development of the training manual ;
Facilitate validation meetings for stakeholders
Develop a Results Management Framework for the Training Manual;
3.0 Approach
The proposed approach is to engage an independent consultant, who will conduct a situation analysis and use that as the basis for developing the new Training Manual;
Considering that most of the issues from the current Training Manual are still relevant, no drastic changes are expected in terms of the thematic focus, and the key strategies;
Consultant to work closely with the Executive Director who will constantly update and solicit input from the OSZ Chief of Party and partners;
Consultant to develop and, upon approval by PSAf, administer tools for getting input from internal and external stakeholders;
4.0 Methodology
The consultant will develop and present to PSAf an outline of the proposed methodology addressing all the items in the Scope of Work.
5.0 Role of the Consultant
The independent consultant will undertake the following:
6.0 Logistics
The consultant/s will be responsible to organise own logistics, including office space, administrative, secretarial support, telecommunications and printing/ binding of documents. PSAf and Open Spaces Zambia staff will assist the consultant/s by providing the necessary documentation, contact information and the setting up meeting appointments stakeholders where necessary.
7.0 Budget
The budget will be agreed with the consultant, but within the approved budget limit for the assignment.
8.0 Qualifications and expertise required
The Consultant shall have the following requisite qualifications required for the successful execution of the undertaking:
Experience in media training manual development
Not less than 5 years' experience in the media work
Minimum of diploma in journalism or media studies or equivalent in a related field
Substantial knowledge of gender and media, and the Zambian media landscape and practice
Excellent writing, editing and oral communication skills in English Good communication and writing skills
Ability to deliver assignments within time frame
Ability to work with and manage multiple stakeholders with different experiences, demands and expectations
Demonstrated knowledge and experience in conducting needs assessment and developing training modules/curriculum.
9.0 Mode of application & required documents
Interested applicants should submit their electronic or hard copy applications to the Executive Director at the following by email to: consultancies@panos.org.zm, or by post/physical delivery to the following address: The Executive Director, Panos Institute Southern Africa, No. 5 Chinungu Close, Off Mwatusanga Road, Woodlands P.O. Box 39163, Lusaka, Zambia.
The applications should be accompanied by CVs, CVs, reference from at least one previous client of similar work (where possible) and copies of manuals developed in previous similar assignment(s). All applications must clearly indicate "Consultancy to Develop a Training Manual for Women in Media" on the subject line.
10.0 Closing Date:
The closing date for the receipt of applications is Friday, 25th February 2022 at 14:00hrs. Applications received after this date will not be accepted.