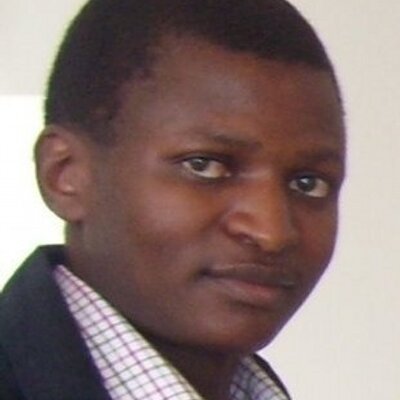 Supporting media to advance citizens participation in democratic elections
By Vusumuzi Sifile
In any election, be it local or national, scheduled or by-election, the media carries the important responsibility of informing and educating citizens on various aspects of the elections, such as the actors, issues and processes involved.
The media plays the role of a gatekeeper that decides what information on the elections is published or broadcast, and the extent to which different issues, processes or actors should be profiled. The media also plays the role of a watchdog that investigates and brings to light issues of concern to the citizens, and how different actors are addressing or ignoring them. Where necessary, the media can blow the whistle to expose malpractices or other developments threatening the credibility of an election, and influence advocacy for specific actions to be taken. The media also informs and educates citizens about the elections, their significance, events, processes and actors involved, as well as the policies, laws and regulations that guide the conduct of democratic elections.
In an election, citizens vote. The media helps them to vote wisely. However, capacity gaps, financial constraints and other challenges are making it increasingly difficult for the media, especially community media, to effectively carry out this responsibility. Instead of setting the agenda and stimulating engagement on a particular election, most media actors tend to just flow with the tide, as their technical, financial and human resources make it almost impossible to do things differently.
In reflecting on the role of the media in elections, we must be alert to the financial, technical and human resources challenges that media houses, especially community media, have to grapple with in their quest to promote citizens participation in democratic processes, such as elections. Election management bodies, civil society organisations and other stakeholders must reflect on, and make efforts to address, the challenges that hinder the media from advancing citizens' participation in democratic elections.
In the next few months, five Southern African countries – Malawi, South Africa, Botswana, Mozambique and Namibia – are scheduled to hold elections. First in line is South Africa which is scheduled to hold national and provincial elections on 8 May 2019 to elect Members of the National Assembly and Members of the provincial legislatures. Two weeks later, on 21 May, Malawi will hold Tripartite Presidential, Parliamentary and Local Government elections. In October, Mozambique will conduct presidential, legislative and provincial elections, while Botswana will hold parliamentary and local government elections. In Botswana, the Members of Parliament will – immediately after they are sworn in – elect the President. The last scheduled elections in the region will be in November when Namibia holds Presidential and National Assembly polls.
In all these elections, the media has a responsibility of informing and educating citizens that participation in an election is not just about putting an X or whatever symbol next to one's preferred choice on the ballot paper. Each election presents an opportunity for the media to remind citizens that this is one of the biggest opportunities they have to decide who holds what power.
Panos Institute Southern Africa has documented these challenges in its work with community, mainstream and online media in the region. There is therefore a strong and urgent need to support the development of the capacity of media houses and individual media practitioners to tell the elections story in an issue based and in-depth manner that goes beyond the campaigns, voting and announcement of results. The kind of content that enables citizens to keep checks and balances on all aspects of the electoral cycle.
Panos is supporting some individual journalists and media houses to cover the elections in an informative and educative way. For example in Malawi, Panos partnered with the Commonwealth Secretariat, Malawi Electoral Commission and MISA Malawi to develop a toolkit to guide the implementation of media code of conduct for reporting the Malawi Tripartite Elections 2019. This will make a difference, but more needs to be done.
As we draw towards the elections, media houses require financial support to cater for the deployment of additional personnel and other resources. There is also need for capacity building for media personnel, through trainings on the electoral process, and linking them to actors and resources that can help them perform better. That comes at a cost. But it must be done.
Vusumuzi Sifile is the Knowledge Management and Communications Manager at Panos Institute Southern Africa. For feedback, email: vusa@panos.org.zm