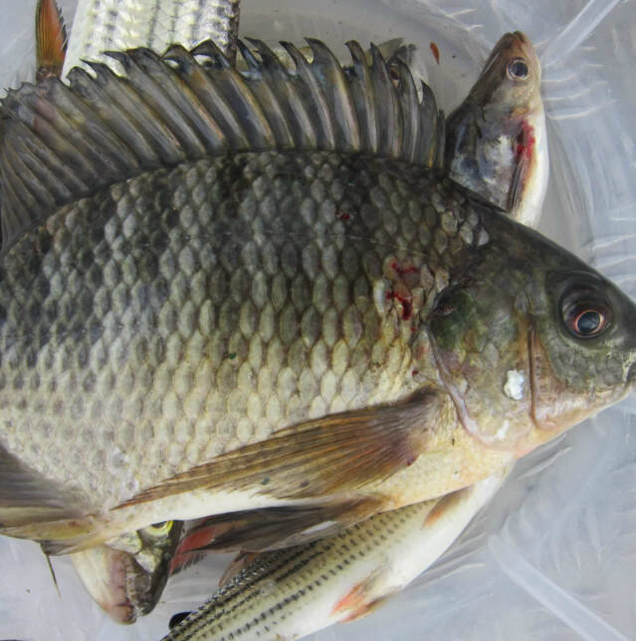 Panos urges communities to maximise on aquaculture development opportunities
Lusaka, 21 August 2018: Panos Institute Southern Africa is encouraging rural communities to maximise on the opportunities presented by the Aquaculture Enterprise Development Project that the government is currently rolling out through the Department of Fisheries and the Citizens' Economic Empowerment Commission (CEEC).
The CEEC has announced that it is in the process of recruiting District Aquaculture Business Extension Officers to cover 30 districts. The Commission also said it is offering business loans for the establishment of commercial fish hatcheries and commercial fish nurseries.
We view this is a great boost to efforts to revive the fisheries sector that has in recent years been hard hit by the effects of climate change and unsustainable practices, resulting in massive depletion of fish stocks. Panos has been supporting fish farming under the Deepening Community Based Natural Resources Management (CBNRM) in Zambia project. In our interaction with communities across Zambia, limited access to capital, limited extension services and lack of access to inputs such as fingerlings were identified as some of the biggest hindrances to the advancement of fish farming at community level. Through the Deepening CBNRM project, Panos mobilised community members, raised their awareness and influenced them to adopt fish farming. However, a lot of them could not sustainably run with the interventions because of challenges in accessing inputs. On a number of occasions we appealed to the government and other stakeholders to support the community members in addressing these challenges.
We therefore encourage community members in the districts where support for fish farming is being provided to get into fish farming on a sustainable scale. We also urge the government to increase the number of districts covered in aquaculture intervention. The district to be covered are: Districts: Chitambo, Mkushi, Serenje, Luanshya, Kalulushi, Ndola, Chipata, Katete, Chadiza, Bangweulu/Samfya/Lunga, Nchelenge, Chiengi, Rufunsa, Chongwe, Kafue, Chinsali, Shiwang'andu, Isoka, Mungwi, Mpulungu, Kasama, Kasempa, Solwezi, Mwinilunga, Gwembe (Chipepo), Siavonga, Sinazongwe, Mwandi, Sioma and Kaoma. For example, we are aware that community members in districts like Kazungula – which is not among the 30 – have experienced loss of income and loss of livelihoods because of reduced fish volumes in the Zambezi River.
We also urge the government to ensure that community members in the above districts access timely and accurate information to guide their venturing into fish farming. While this is a very good initiative with great potential to contribute to economic growth and improve livelihoods, we are concerned that that lack of support in the implementation may result in the communities not seeing the many benefits of fish farming. In addition to the recruitment of District Aquaculture Business Extension officers, we encourage the government to invest in developing the capacities of the community members to independently run the fish farming ventures. It is our view that investment in the capacities of community members is more sustainable and will enable the community members to take ownership of the intervention.
Issued by:
Lilian Saka Kiefer
Executive Director, Panos Institute Southern Africa (PSAf)
Email: general@panos.org.zm, Tel: +260978778148/9