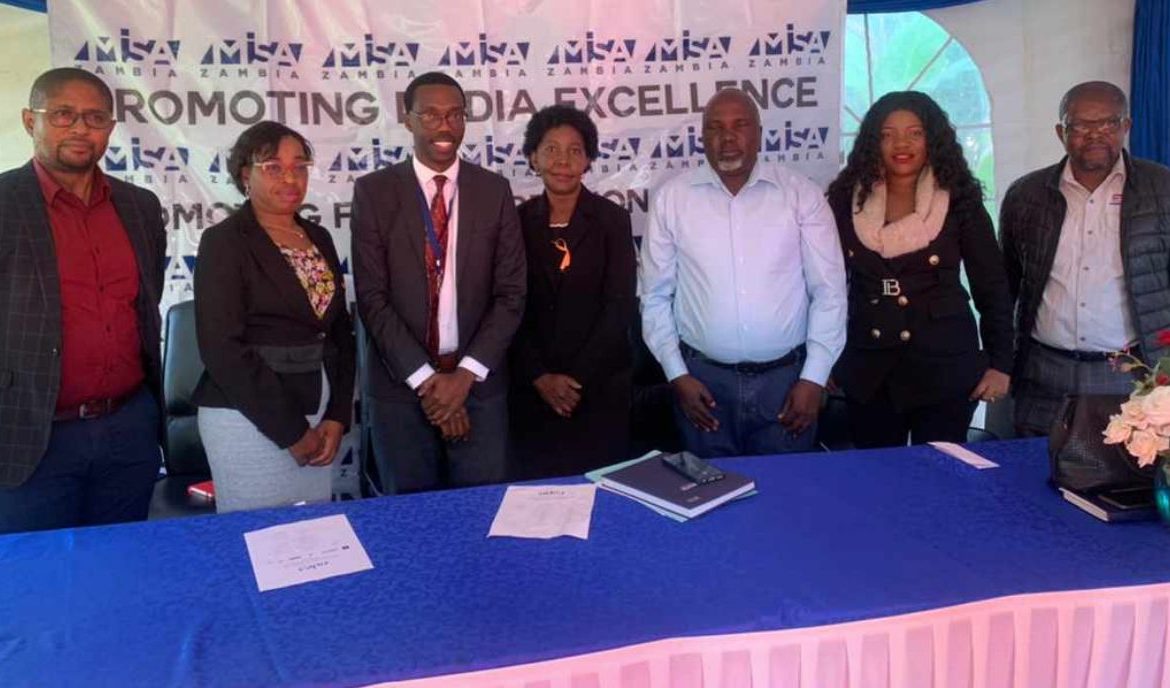 Panos to award media practitioners for excellence in reporting on children's rights
Lusaka, 22 June 2023: Panos Institute Southern Africa will this year award media excellence in reporting on children's rights, with a focus on recognizing media actors that provide a platform for children to express their views in a manner that influences decision making.
For almost a decade, Panos has been participating in the Media Institute for Southern Africa (MISA) Zambia organised Annual Media Awards as one of the sponsors. The organisation has over the period sponsored various categories within the thematic scope of its work such as sustainable environmental management and agriculture, and children's rights.  This year, as part of and through the National Child Rights Forum (NCRF), Panos is sponsoring a category on children's rights to participate in decision making. This is part of the Civil Society Strengthening project being supported by Save the Children in Zambia, through funding from Sweden.
On 22 June 2023, Panos was part of the stakeholders that participated at an event to launch the 2023 MISA Media Awards at the MISA Zambia Secretariat. Panos was represented at the launch by the Programmes Manager, Nervious Siantombo, who coordinates the organisation's child rights programming. Other award sponsors include the Non-Governmental Gender Organisations Coordinating Council, the Lusaka Water Supply and Sanitation Company, the Zambia National Broadcasting Corporation (ZNBC), the Public Service Pensions Fund (PSPS), Buy Local Campaign, among others.
As a communication for development organisation, Panos works with and through the media to empower the poor and marginalised, that include children, with information to make informed decisions, and spaces to engage with and hold duty bearers and leaders to account on their obligations to citizens.
Children, as a special class of citizens, are often sidelined, and their voices are absent in decision making on matters affecting them. In cases where children do express themselves, most often their voices are not given due weight. As a result, their needs are rarely considered, leading to their rights not being adequately delivered. The media play a critical role in amplifying children's voices in decision making on matters of interest and importance to them. In this regard, journalists exhibiting passion, dedication, and consistency in advancing children's rights through their work deserve recognition and encouragement through such means as media awards.
In the picture, Panos Programmes Manager, Mr. Nervious Siantombo (far right), NGOCC representative Ms. Fridah Nkonde Mubanga (2nd from right), and other sponsors'representatives at the awards launch on 22 June 2023.