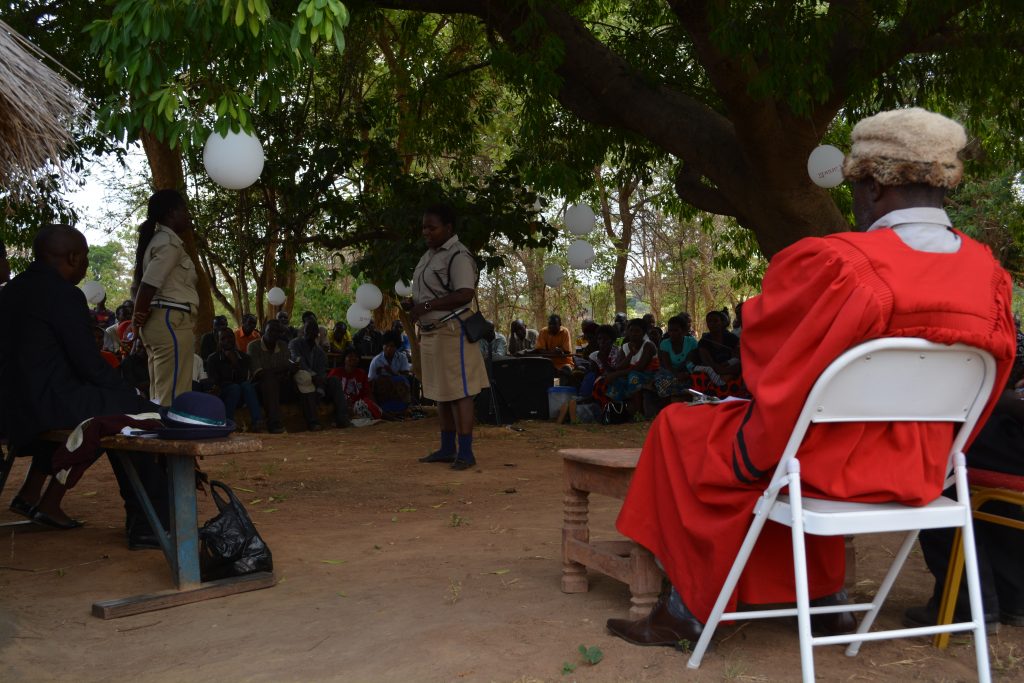 Panos stimulates community led discussions, actions to address human rights violations
Panos Institute Southern Africa (PSAf) is working with traditional and religious leaders in the Zambian districts of Mkushi, Kabwe and Monze to sensitise citizens on human rights, and stimulate community led discussions and actions to address human rights violations such as homophobia.
This is part of a project funded by the Canadian High Commission to Zambia, through the Canada Fund for Local Initiatives (CFLI) to raise citizens' awareness on their rights, empower them with knowledge and platforms to engage with duty bearers on the delivery of their rights. The project is working with traditional leaders, community radio stations, and community action groups to amplify community voices and influence social transformation.
As part of the project, a PSAf and CFLI team on 7th November 2019 observed a community sensitization and dialogue meeting at Chief Chitina's palace in Mkushi, where community members interfaced the traditional leadership, as well as office bearers from various government departments on human rights violations. The meeting highlighted the various human rights violations, including homophobia, and discussed the available channels for recourse. The meeting emphasized the role of the citizens in respecting and defending human rights, and the need for them to hold leaders to account on human rights commitments.
The meeting provided an opportunity and platform to the community in Chitina Chiefdom to engage decision makers on human rights violations in the area. Apart from the community members, the meeting was attended by His Royal Highness Chief Chitina, who is among traditional leaders trained in Human Rights by the project, village headmen and women, the local ward councilor, and Staff from the Canadian High Commission, Panos and Mkushi Community Radio Station.
The project is responding to the fact that homophobia is rampant, leading to discrimination and maltreatment of people of different sexual orientation. The intervention is building on PSAf's work with communities to build their knowledge and understanding of sexual diversity, human rights and non-discrimination.