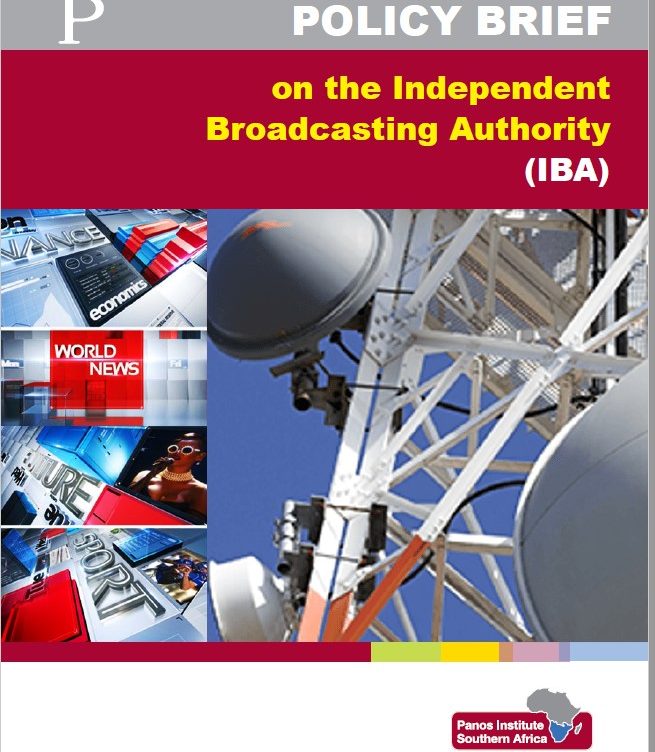 Panos publishes Policy Brief on Zambia's Independent Broadcasting Authority
Lusaka, 06 July 2023: Panos Institute Southern Africa has produced a Policy Brief on the Independent Broadcasting Authority (IBA) in Zambia, as part of the organisation's ongoing efforts to influence an enabling policy and legal environment for independent and free media in the country.
This Policy Brief has been produced with input from partners in civil society, the media and cooperating partners  to contribute to an enabling media policy, legal and regulatory ramework, creating an environment where different stakeholders, including policy implementors, contribute to the enjoyment of the right to freedom of expression, access to information.
The Policy Brief is expected to contribute to ensuring that any new regulation, licensing, and advertisement rules and processes meet international standards, and do not violate citizens rights, especially the right to freedom of expression, assembly, and association.
The Policy Brief gives an overview on the role of the Independent Broadcasting Authority (IBA) as a statutory body responsible for regulating the broadcasting industry in Zambia, by ensuring the promotion of a pluralistic and diverse broadcasting industry. The Policy Brief also provides an overview of the functions of the IBA, which include the granting, renewal, suspension, and cancelation of radio and TV broadcast licenses.
The Policy Brief also provides details on the appointment procedure and structure of the IBA overseen by a Board that appoints and supervises the Director General who leads the day to day operations of the Authority.
The Policy Brief further makes recommendations to shield the IBA from unnecessary political influence, and creating an environment where the Authority can independently execute its mandate.
The contents of this Policy Brief may not be exhaustive, but we trust it will be a useful resource for the IBA, as well as decision makers like government line ministries and Members of Parliament, the media, lawyers, civil society, and other stakeholders.
The Policy Brief can be accessed and downloaded on Panos Policy Brief on the Independent Broadcasting Authority_final