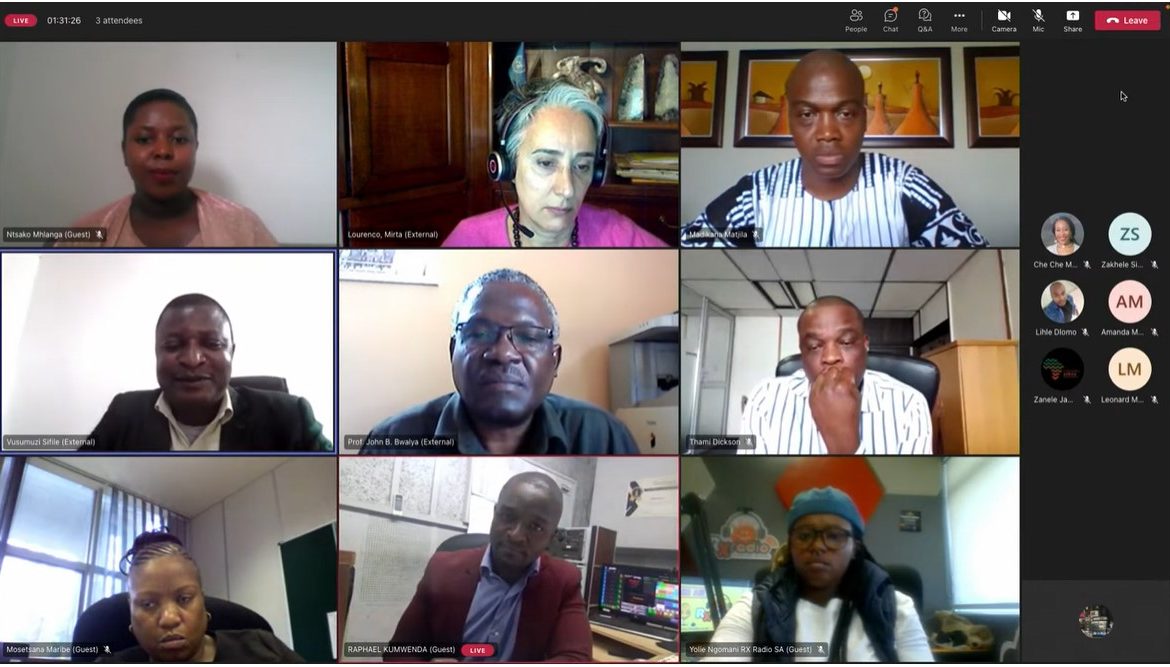 Panos commemorates World Radio Day, calls on radio personnel to be agents of peace.
Press Statement
Lusaka, 13th February 2023: In commemorating World Radio Day 2023, Panos Institute Southern Africa calls on radio professionals to make personal commitments and take steps to effectively utilize their platforms to promote peace.
This year's edition of World Radio Day is being commemorated under the theme "Radio and Peace", in recognition of the important role radio plays in promoting peace.
Panos Institute Southern Africa acknowledges the importance of radio as the most widely used electronic medium of communication across Southern Africa. Radio is not only a low cost and accessible medium, but it also has a unique ability to reach out to the widest audience thereby shaping society's experiences and diversity, providing an arena for all voices to speak out, be represented and heard.
We also acknowledge the important role of radio in promoting peace, dating back to the struggle for independence of several Southern African countries, where Zambia supported the use of radio to keep the hopes of the masses alive. Radio not only amplifies voices of poor and marginalized communities, but it also provides an opportunity through which they can become agents of peace.
As an organisation, we hold radio highly as a channel through which we can collectively identify and address any threats to peace. With the proliferation of new information and communication technologies, we have seen a growing trend to misuse and abuse online platforms to pollute the information environment. However, radio has largely retained its integrity, and there is need for all stakeholders to play a part in preserving this. Radio has a strong potential as a medium for identifying and addressing the systems and structures that may cause the breach of peace. Radio is also a valuable source of information in places where reliable news is scarce and people fall prey to misinformation, disinformation and hate speech which therefore weaken the democratic framework of the country.
As Panos Institute Southern Africa, we have continued to work with mainstream and community radio stations to amplify the voices of the poor and marginalized communities to shape the development agenda while enjoying their rights. We have created community led and community-based platforms for engagement which use radio as a platform for public discourse on a vast array of developmental issues.
In line with this year's theme, we also emphasise that radio is not only supposed to be a medium of peace, but must also be allowed to function in peace. Radio actors must be allowed to freely and peacefully do their work, without any undue influence – be it political, economic, social or any other interests. We therefore call on all stakeholders to contribute to creating an environment where radio stations and their personnel can freely and independently seek, receive and impart information of interest to the communities they serve. We strongly condemn any acts or threats of violence against radio actors, as this is not only a violation of the media freedoms enjoyed by radio actors, but also violates the rights of citizens who prefer to receive and share information through the affected radio platforms. We call also upon governments and relevant stakeholders to ensure the safety of radio stations and their journalists thereby creating an enabling environment and strengthening democracy.
Not only does radio help foster peace, but it is also an emblem of peoplehood, allowing local communities to express themselves in their local languages, discussing developmental issues of local concern. It allows people to see themselves as agents of peace, and inspires them to take action to identify and prevent the spread of content that threatens peace.
We encourage all relevant stakeholders to contribute to creating and sustaining an environment where citizens use radio to freely exercise their right to freedom of expression without any fear and intimidation. It is our hope that every citizen and media practitioner peacefully use radio to amplify the voices of the poor and marginalized communities in Zambia, Southern Africa and the world at large.
Issued by:
Vusumuzi Sifile
Executive Director, Panos Institute Southern Africa
Email:vusa@panos.org.zm.