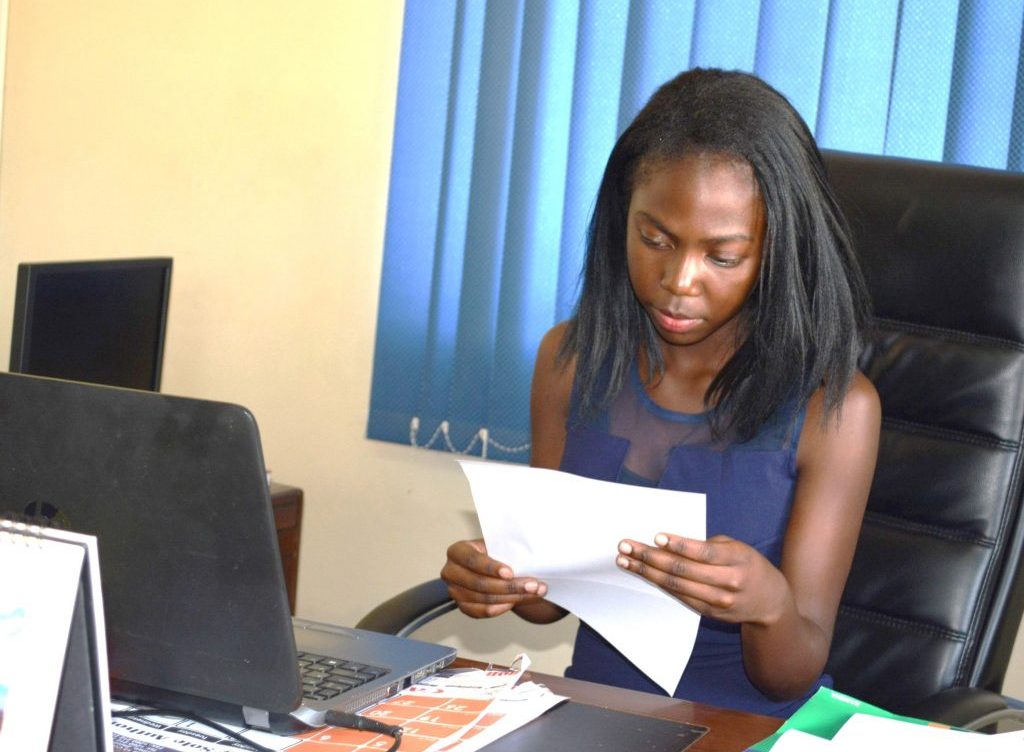 Panos commemorates International Day of the Girl Child
Lusaka, 11th October 2017: In an effort to raise awareness on the challenges faced by girls, and to support the creation of more opportunities for girls' empowerment, Panos Institute Southern Africa today allowed a girl to temporarily take over the running of the organisation.
As part of the worldwide commemorations of the International Day of the Girl Child on 11th October 2017, Panos partnered with Plan International in the #GirlsTakeOver initiative, allowing Ngonya Njovu, 19, to take over as the organisation's Executive Director for one day.
Panos is delighted to provide an opportunity for girls like Ms. Njovu to realise their potential and pursue their dreams. Although the takeover was for one day, it is part of our long-term unwavering commitment to amplify voices of girls and other marginalised groups to fully participate in decision making processes, driving Southern Africa's development.
As an organisation, we are implementing several communication for development initiatives to amplify voices of children, particularly girls. We are also working with women leaders in different sectors to groom and mentor girls to aspire for leadership positions in politics, business, civil society, public administration, among other sectors. We are confident that these efforts will contribute to the realization of more opportunities for girls.