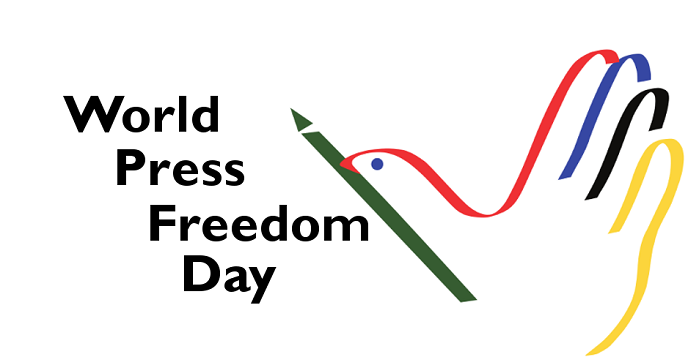 Panos calls for concerted efforts to promote, protect integrity of journalism in Southern Africa
Lusaka, 03 May 2022: Panos Institute Southern Africa (PSAf) calls on the media, civil society, state actors, the private sector, traditional leaders, and other stakeholders across Southern Africa to work together to protect the integrity of journalism which is under digital siege.
As we commemorate World Press Freedom Day (WPFD) today, under the global theme "Journalism under digital siege", Panos is aware that the proliferation of digital platforms has created a lot of new opportunities for the development of journalism, but also exposed the noble profession to a vast array of threats. While digital platforms have led to an increase in the volume of information being received and shared through different platforms, it has also contributed to increased manipulation of digital tools to compromise the integrity of information being churned out to citizens, especially the poor and marginalized.
There is therefore an urgent need for all stakeholders to work together to identify and address the various forces that are bringing journalism under digital siege. In particular, we call on governments across the region to put in place and fully implement the necessary systems and structures to promote and protect the integrity of journalism. These measures include the formulation and/or implementation of legislation that will enhance access to and use of information by the media and other stakeholders, creating an environment that allows journalism to develop, and for journalists to do their work without fear or favour.
At a time when freedom of the press is facing many threats, Panos expresses gratitude to state and non-state actors who have actively participated in the advocacy campaign for strengthening and promotion of a viable, independent media, strengthening of the enabling environment for independent and new media and the mitigation of misinformation, disinformation, and hate speech.
The theme for this year's WPFD focuses on the negative impact of growing use of technological tools to curtail the practice of journalism, and threatening citizens' rights to freedom of expression, access to information and the right to privacy. The growing abuse of digital tools for misinformation, disinformation and hate speech also presents far reaching threats to the integrity of journalism. Even as we strengthen the fight against abuse of the digital space, we call upon the relevant authorities to act professionally and never infringe on citizen's human rights as they carry out their duties of curbing this digital scourge.
Panos is implementing a number of initiatives aimed at strengthening the integrity of journalism, and contributing towards protecting the practice from digital siege. In Zambia, Panos is implementing the iVerify Zambia Fact Checking and Response Mechanism, a technology-based mechanism to identify and mitigate the effects of misinformation, disinformation and hate speech. The mechanism is supported by UNDP Zambia, through the funding from the European Union, France, Germany, Ireland, Sweden, United Kingdom, and the United States Agency for International Development (USAID). Through funding from USAID and in partnership with FHI360, Internews, Bloggers of Zambia and Misa, Panos is also implementing the Open Spaces Zambia project which seeks to strengthen the democratic foundations of freedom of expression, association and assembly.
Through support from the Open Society Initiative for Southern Africa (OSISA), Panos is implementing a technology-based initiative for citizens to access and share information in a manner that strengthens electoral accountability, including the delivery of election promises. And in collaboration with the Africa Freedom of Information Centre (AFIC) through support from the National Endowment for Democracy, Panos has just concluded the implementation of a project promoting access to information on elections, as espoused in the African Charter on Human and People's Rights (ACHPR) Guidelines on Access to Information and Elections.
We echo the call by UNESCO for countries to into action the commitments made by all UNESCO member states as regards the principles of the Windhoek +30 Declaration, which recognizes press freedom, independence, and pluralism as prerequisites in a democratic framework. Governments must put in place systems and structures that support access to and use of digital tools to seek, share and receive information, not silencing citizens voices. We call for the review or repealing of laws that limit the use of digital platforms for information sharing. We also call for the removal of surveillance systems that have been put in place in some countries to intimidate or silence dissenting voices. In Zambia, we call for the speedy enactment of the Access to Information law which will, among many other benefits, enhance the practice of journalism in the country, enhance media freedom, facilitate the establishment of media self-regulation and in general improved governance in the country.
We are confident that when all stakeholders play a part, we can realise the numerous opportunities presented by digital platforms, mitigate the digital siege of journalism, and protect the integrity of the information that is being disseminated across various digital platforms.
Issued By:
Vusumuzi Sifile
Executive Director
Email: vusa@panos.org.zm.