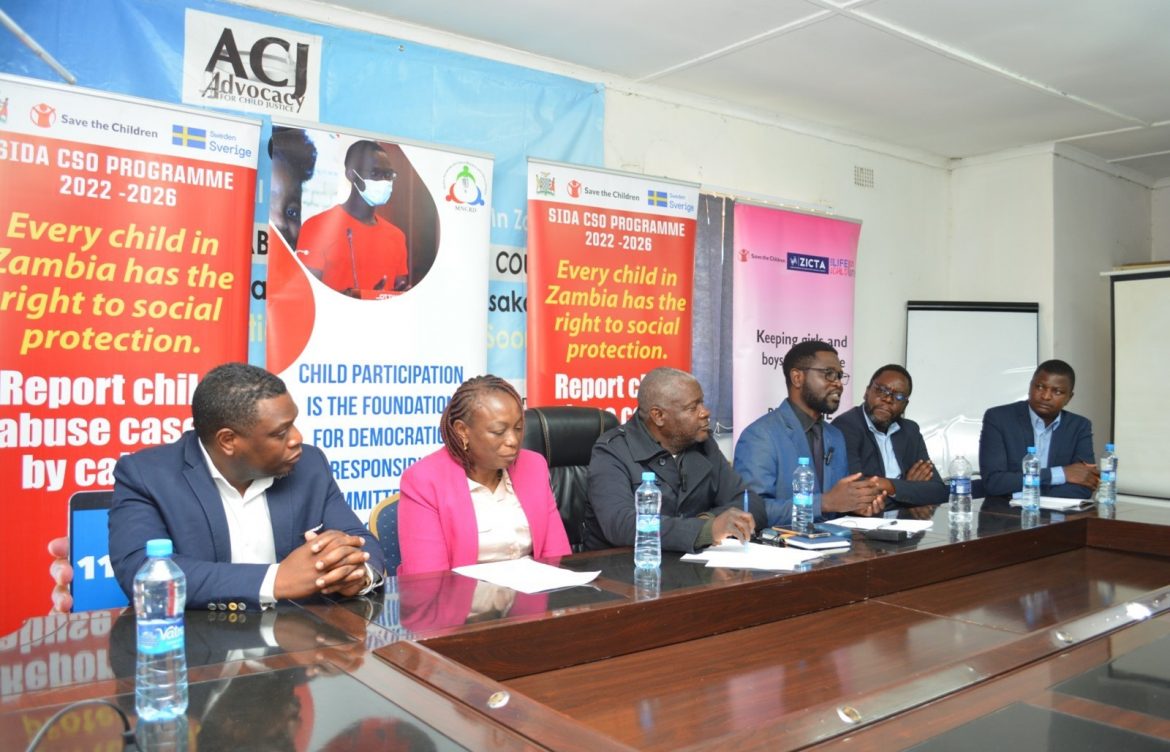 NCRF Holds Press Briefing, Commends Government's Child Participation Framework 
On August 2nd, 2023, Panos Institute Southern Africa was part of members of the National Child Rights Forum (NCRF) that conducted a press briefing to shed light on the status of children's rights implementation during the first half of 2023. The briefing was attended by seven Executive Directors drawn from the NCRF's membership of 26 child-rights focused organisations working together to champion the rights of children in Zambia.
During the briefing, the NCRF acknowledged progress in entrenching children's rights in relevant laws and policies, and commended the Zambian government for last year's enactment of the Children's Code Act, the launch of the National Child Participation Framework, and ongoing steps to amend the Marriage Act. The Forum pledged its cooperation with the government to ensure the effective implementation of the framework.
The NCRF expressed deep concern over the escalating reports of child rights violations in the country such as abductions, sexual exploitation, child marriages, and HIV/AIDS contraction among vulnerable children, and called for accountability of those responsible for child safeguarding to ensure that children are protected at all stages of their lives.
Addressing the government's introduction of the Access to Information Bill, the NCRF expressed appreciation for the measure. They emphasized that this legislation would empower stakeholders, including civil society and the younger generation, to hold leaders accountable and effectively combat corruption.
Reaffirming its commitment to collaborating with the government and other stakeholders, the NCRF stressed the significance of active participation from all individuals to achieve the nation's growth and development.