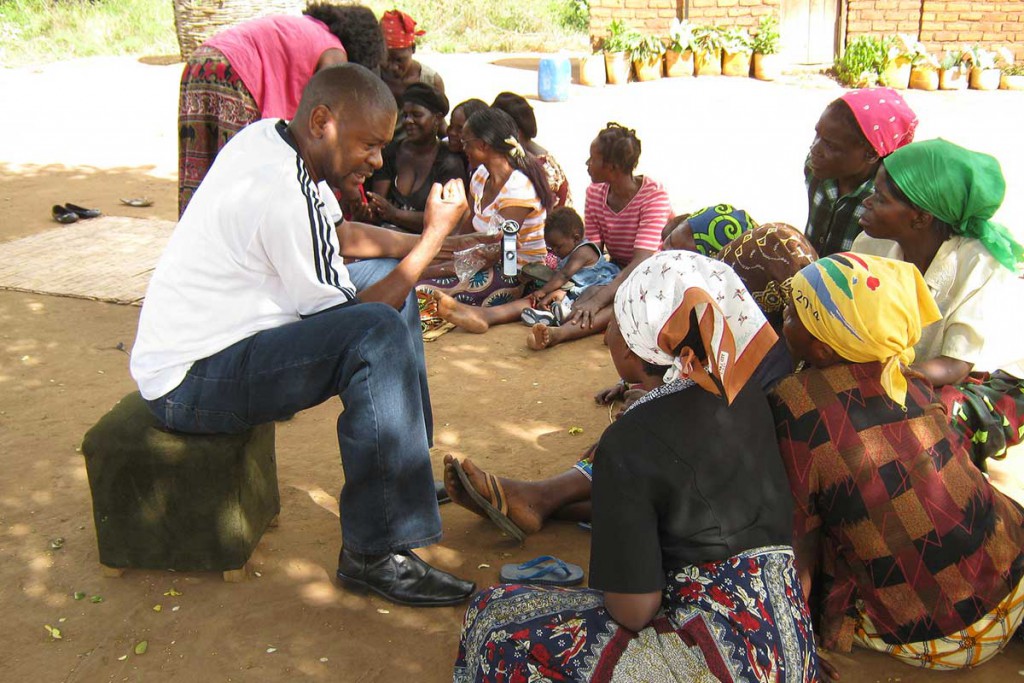 Let's take practical steps to achieve gender parity
As Zambia joins the international community in commemorating International Women's Day on 8th March, under the theme 'Pledge for Parity', women's representation in positions of influence is still minimal.
The International Women's Day has been set aside to celebrate the social, economic, cultural and political achievements of women. It is a day to reflect on the many great contributions women have made to the development of the country, and to look at ways of increasing women's representation in key positions. It is a day for identifying ways of overcoming the various stumbling blocks that hinder women's representation in position of influence. This is a day set aside internationally to celebrate women and recognise their unquestionable role in shaping the development of communities and nations. So special is this day for Zambia that it has been set aside as a public holiday.
While women and girls constitute more than half of Zambia's population, their representation in positions of socio-economic and political influence does not in any way represent this fact that they are a majority of the population.
To get a picture of how grossly underrepresented women are on the Zambian political scene, one needs to look no further than the National Assembly of Zambia (NAZ) website. According to the Parliament website, out of 158 Members of Parliament, only 22 are women. This means only 13 percent of all MPs are women. Or simply put, for every one woman in Parliament, there are at least six male MPs. This is not a fair representation at all. It undermines the contribution of women to the making of crucial laws and policies which are necessary for building a better Zambia.
According to the World Economic Forum Global Gender Gap Index for 2015, Zambia is ranked 116, out of 145 countries. This means that Zambia is rated among the top 30 countries with the highest levels of gender inequality in the whole world. This is not acceptable for a country which has been a model African democracy for the past few decades. And it takes each one of us to ensure that Zambia moves from the bottom 30 to the top 30 on the Global Gender Gap Index. With commitment and focus, it is possible.
Zambia is also ranked third highest country with cases of child marriages in the SADC region, according to Girls Not Brides with 42 per cent of women aged 20-24 years married by the age of 18, many of whom lived in rural areas among the poor and marginalized communities. A 2010 Central Statistics report further states that only 13% of girls ever make it to secondary school. This is further buttressed by a United Nations Population Fund report that found that 65% of women with no education were married before attaining the age of 18.
There is therefore need to move beyond the practice of merely recognizing the importance of women in development to actually implementing women empowerment programmes that enable the disadvantaged women to effectively participate in shaping national development.
Zambia has many exceptional women, who if supported into positions of power and influence, can do exploits to bridge the gap between rural and urban dwellers and between men and women. These women are in all spheres, locally and internationally. Zambia should not end by setting aside this day as a public holiday, but should identify socio-political and traditional barriers that currently hinder the full realization of the girl child and the rural woman's potential.
We need practical, time bound and resource supported measures to empower women to play their rightful role as the shapers of development.
The country missed a great opportunity to empower women during the constitution making process. The expanded Bill of Rights and other provisions of the final draft constitution which would have enhanced the greater enjoyment of Economic, Social and Cultural Rights were left out of the amendments that passed in Parliament. Some progressive clauses like the Mixed Member Proportional Representation electoral system were also shot down in parliament. This clause would enhance the effective representation of women and marginalised groups such as youth, and persons living with disabilities.
Panos Institute Southern Africa (PSAf) recognizes women as pillars of development at community, national and international levels. That is why the organisation mainstreams gender equality in all its programming, and has specific programmes meant to empower women to shape development. Every PSAf activity has an element of women's empowerment. This is one of the factors which led to our Executive Director, Lilian Kiefer, to being named country and regional winner of the Most Influential Woman in Southern Africa award.
With enough support and with the right systems in place, women have proven that they can rise to the challenge and help develop their families and communities. There is plenty of evidence to attest to this. In all spheres – in business, in agriculture, in mining, in civil society, in politics, in churches, any sector you can think of. Urgent action is needed to accelerate gender parity in Zambia.