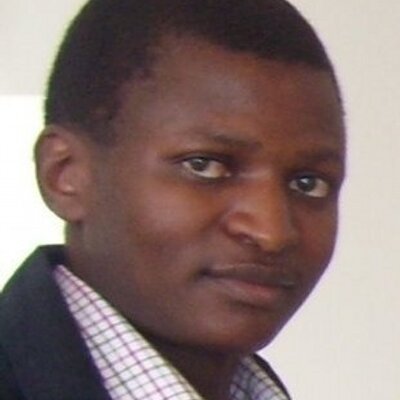 Let us build the youth to drive development today, and in the future
By Vusumuzi Sifile
During his tenure as 32nd President of the United States of America, Franklin D. Roosevelt once said: "We cannot always build the future for our youth, but we can build our youth for the future". These words were spoken many years ago, decades ago, but they are true today as Zambia recently commemorated Youth Day. More needs to be done to build the country's youth for the future, to equip them to become better citizens interested in creating a better future Zambia.
It is a fact that the youth constitute a significant fraction of the country's population. It is also a fact that the youth of Zambia have great potential to contribute to and drive the country's development. It is also an undisputable fact that in most cases, youths are sidelined, pushed to the margins of development processes.
According to the Zambia Demographic and Health Survey (ZDHS) for 2013 to 2014, "half of the Zambian population is under age 15". A 2016 report by the United Nations Population Fund (UNFPA) says there are 4.8 million young people aged between 15 and 35, representing 36.7% of Zambia's population. The figures from ZDHS and UNFPA clearly show that Zambia's population is predominantly young. Despite being in the majority, the contribution of young people in national development is very low.
Supporting youth participation in Zambia's development is not just the responsibility of government. It is a collective responsibility. Civil society, the private sector, political parties, communities, families, the media, and of course the youth themselves, all have a role to play in building the youth for the future. Many stakeholders have made efforts to support youth participation in different aspects of Zambia's development, but youth participation levels remain low.
This non-participation of youths in development processes is due to various factors, such as:
Lack of platforms for meaningful participation: There are limited platforms through which youths can meaningfully participate in development. Even where the platforms are available, there is still a high degree of marginalization when it comes to youth participation in media platforms such as radio and TV programmes. There are all manner of stereotypes that are used as the basis of neglecting youth participation on media platforms. Media actors have a huge responsibility to address this and make media platforms youth friendly.
Lack of support from those in positions of influence: For young people to grow and contribute to the development of the country, they need support. Unfortunately, in some cases the people who are expected to support young people realise their purpose are the ones who stifle their growth. In some quarters, it has become an acceptable normal practice for lecturers or superiors demand sexual and other favours from young people who would have gone to them for direction. Although Zambia has a number of good policies specifically designed to empower youth, there is limited political will to implement the laws and policies.
Uneven geographical coverage of ICT platforms: While Zambia has experienced an increase in the information and communication technologies such as mobile phones, these are unevenly distributed in the country, marginalizing youths in areas. This growth in ICTs provides an untapped opportunity that can be exploited to promote youth participation. However, access to and use of these tools remains low, especially in the rural areas. According to the Zambia Information and Communication Technology Authority (ZICTA) statistics portal accessible on http://onlinesystems.zicta.zm:8585/statsfinal/ICT%20Indicators.html, the national geographical coverage of the three mobile service providers ranges from 27% to 44.1%. This means most of the country, geographically, is still not covered by mobile telephony services.
These challenges do not mean the situation is hopeless. There are a number of organisations that are working to build youth for the future. One such organisation is Panos Institute Southern Africa (PSAf). As a communication for development organisation, PSAf uses various platforms to mobilise youths, and amplify their voices on diverse development issues. PSAf also works with community radio stations to work with youths as volunteers and as employees, giving them a springboard to discover their potential contribution to development. The organisation has also created and runs social media platforms for youths to drive debate on issues of women empowerment, constitutionalism, decent work, good governance, sexual and reproductive health, among others.
Like Roosevelt back then in 1940, we all have a responsibility to build Zambian youths for the future.
Vusumuzi Sifile is PSAf Regional Manager for Communication and Knowledge Management. For feedback, email: vusa@panos.org.zm.